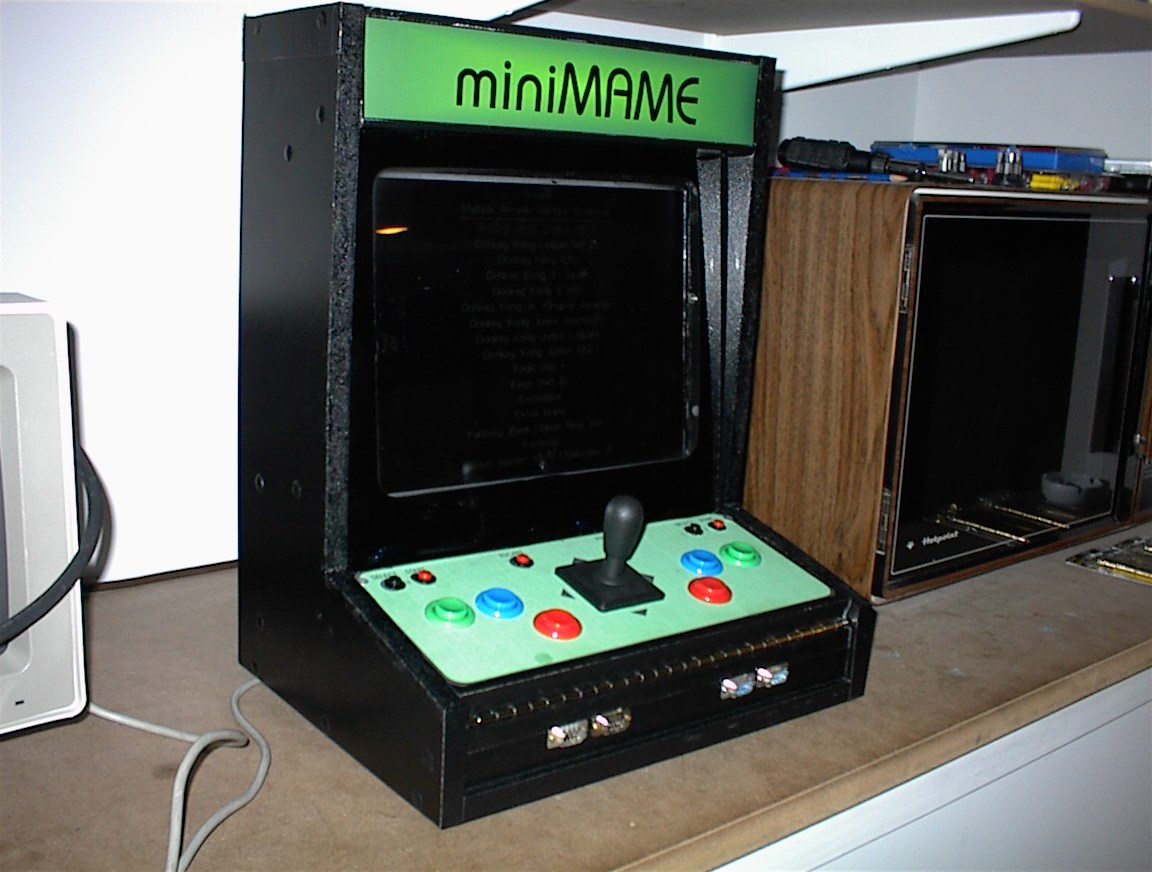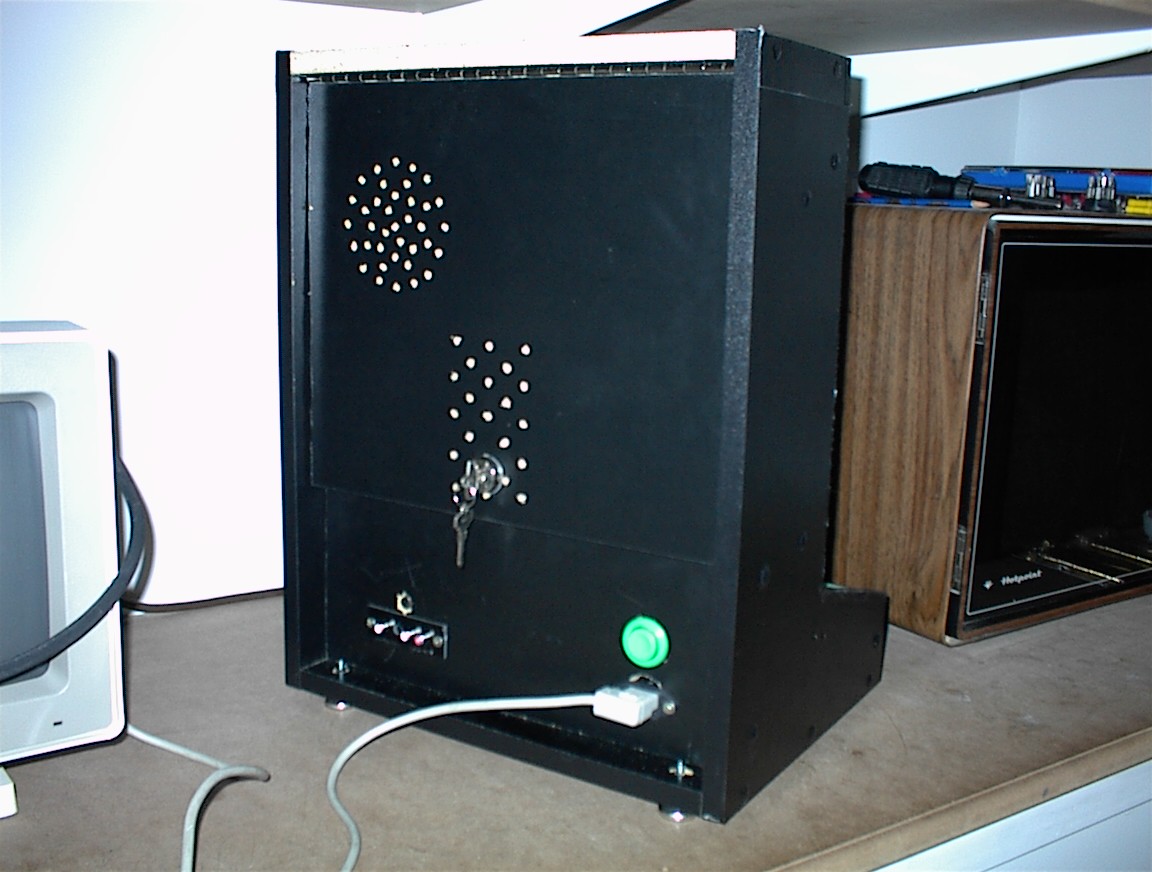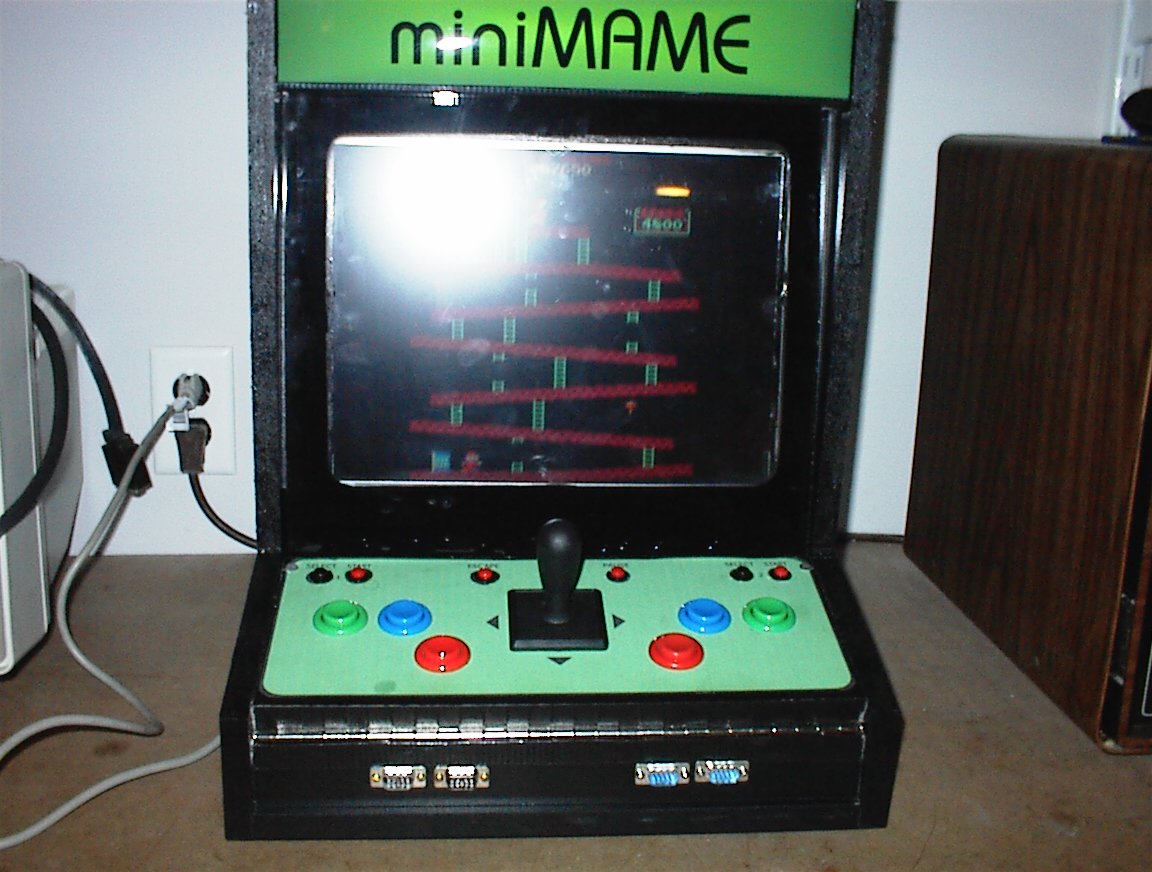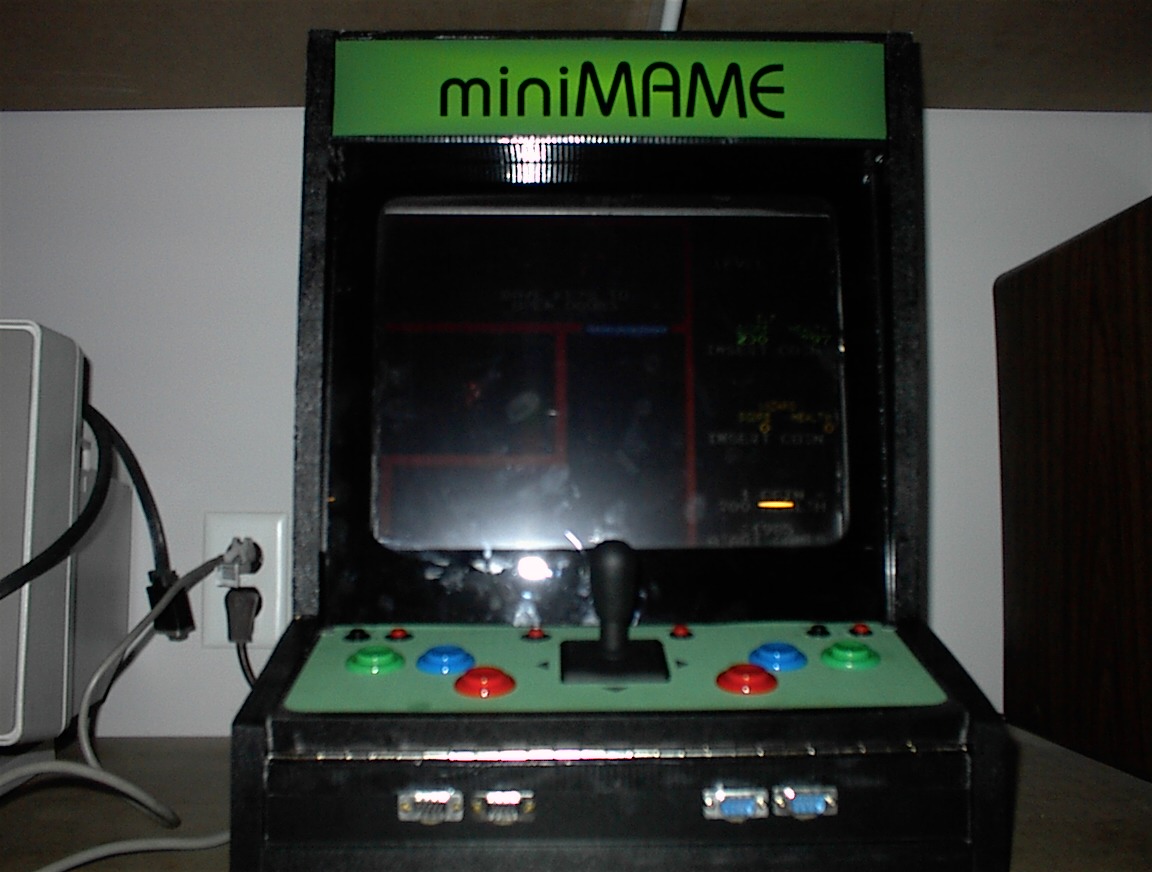 Description
I took an old Alcam Celeron 366 laptop, gutted it, and used it for the base of this unit. I think it's great - this cabinet is only 6" deep! (the top part, anyway) :)

By the way, I used all black shelving from Home Depot ...

Internal Specs
. Alcam Designer 600 Celeron 366 laptop (company no longer exists) :(
. IPac
. Intellivision Parallel Port Adapter
. Happs Universal Joystick
. 7 Happs Horizontal Pushbuttons (one for the power on the back)
. 6 Radio Shack Buttons
. 4 DB-9 Male Connectors with soldering connects :P
. 3 RCA type connectors for Audio & Video out :-D

External Specs
Sides: 19"H x 12"D x 13.5"W
(Bottom of unit to front of Control Panel - 3")
(Bottom of unit to back of Control Panel - 4.5")
Depth of unit from back of Control Panel to top - 6"

Front: 1.5"H x 13.5"W (The part with the DB9 connectors on it)

Control Panel: 5.75"H x 13.5"W

Under Marquee: 1.5"H x 13.5"W

The DB-9 connectors shown in the front are for original ATARI 2600 joysticks and Intellivision Controllers (the pair on the left are for the Intellivision, and the pair on the right are for the Atari). I got the Intellivision controller adapter (which plugs into the Parallel Port) from Division Software; but apparently these aren't made any more. :( I used the pinout found on the web for the Atari joysticks and connected the wires to the IPac. This way, the person playing can either use the external player 1 Atari joystick or the Control Panel. (Yes, the Atari 2600 Emulator 'PCAE' is in there, as well as the Intellivision emulator found on the 'Intellivision Lives!' CD-ROM) :-D

Sorry about the horrible screen shots - the screens actually look better than they show in the picture...